Detta evenemang har redan ägt rum.
Hearticulation ❤️ Exploring emotional embodiment & resilience, 5Rhythms Heartbeat weekend
februari 3 kl 18:30

-

februari 5 kl 17:00

€250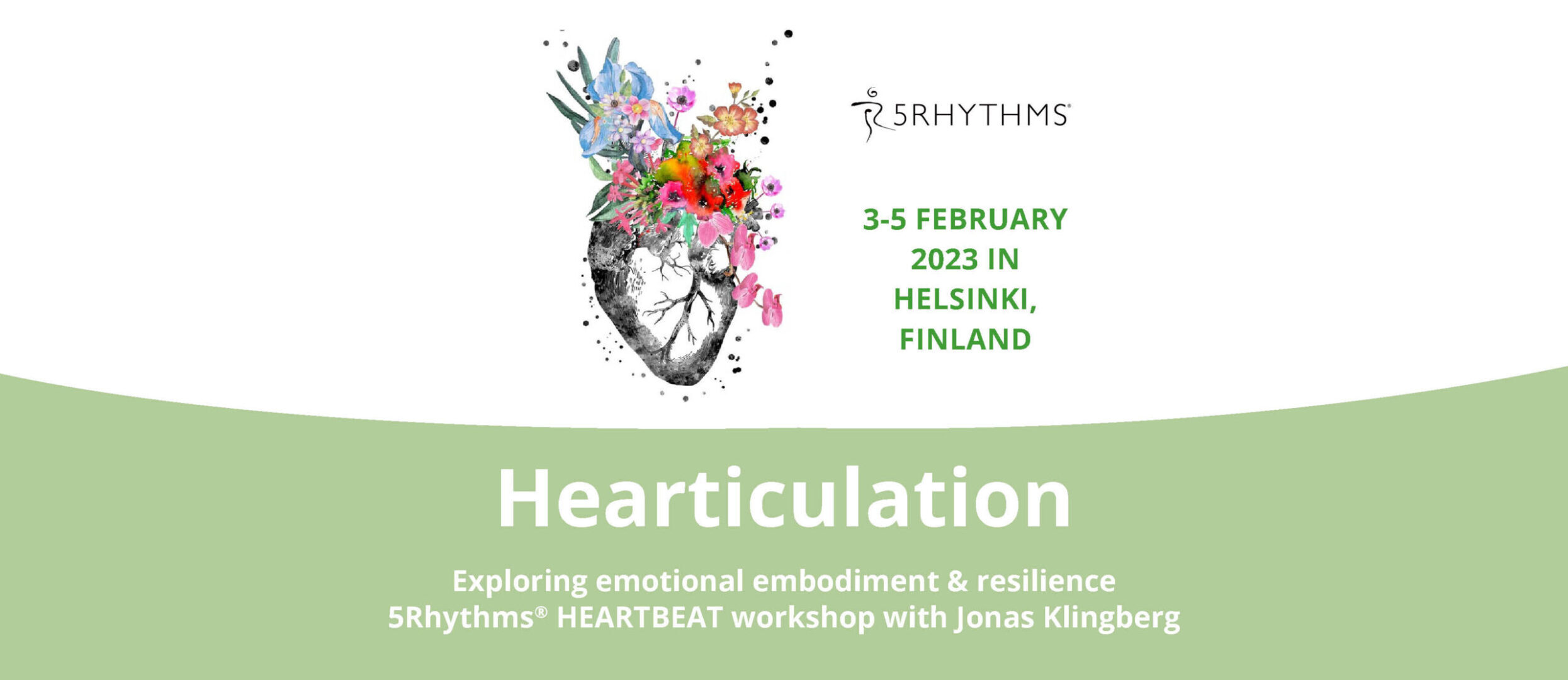 Hearticulation ❤️
Exploring emotional embodiment & resilience
5Rhythms Heartbeat weekend with Jonas Klingberg
During this weekend together of articulating the heart we will give ourselves permission and space to find the grounded flow of our emotions. We will allow our feelings to find embodiment, expression and release.
We will practice the ability to face all range of emotions without loosing our center and connection with our body and breath. When we loose our body/breath connection, we cultivate the skill of finding our way back to our center.
In these days we will practice:
Being curious and compassionate with our body and feelings.
Being generous with our awareness and breath.
Inviting a sense of safety so we can stay present and more comfortable with our feelings.
Noticing the sensations of our emotions in our body, where and what?
Exploring and discovering our emotional vocabulary in our body.
Giving our feelings physical shapes, directions and movement.
Being open to the shift, changes and transformation of our emotions.
The 5Rhythms heartbeat map offers a somatic path to practice emotional awareness and intelligence through the movement language of our own bones and muscles. The five main emotional areas we investigate are fear, anger, sadness, joy and compassion.
When we allow ourselves the practice of moving with and through any emotional nuances of being human, we will learn how to act instead of react. To stay centered in turbulence and vulnerability. To find a sense of presence and authenticity in relating to ourselves and others. To experience the gift and support of any emotion and the wisdom that they all guide us in the same direction, to awareness, truth and love.
Investment:
225€ early bird price (until 6 Jan 2023)
250€ regular price
For further questions and registration please email: karoliina@valontaival.com